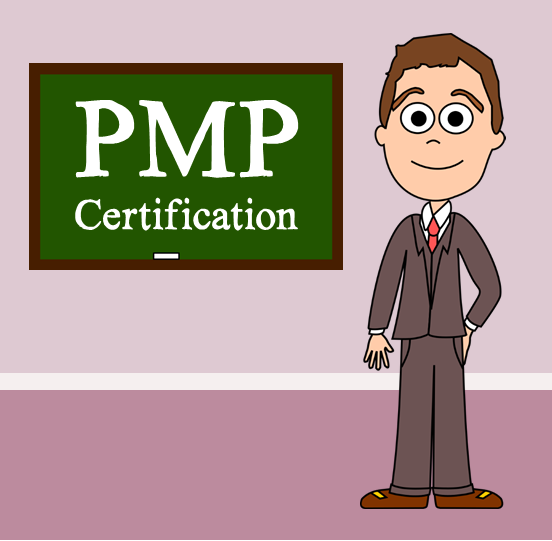 As a PMP (Project Management Professional) certified project manager, I frequently get asked a question that all PMPs have asked themselves at some point during their careers… is it worth getting PMP certified? Going through the process of taking the dreaded PMP examination is costly and complicated, and requires a great deal of preparation. Is it worth jumping through these hoops to attain PMP certification?
In this post I'll walk you through some of the pros and cons of getting PMP certified. Please note that these pros and cons are only my opinions (though most are based on facts); many other project managers have their own recommendations on whether or not PMP certification is worth attaining, and they may be different from my own. I welcome any input that other project managers reading this post might have.
PMP certification pros and cons
The pros of PMP certification
PMP certification looks great on a resume
PMP certification can beef up a resume, and can make the difference between getting a job as a project manager and being passed over in favor of someone else (likely someone who is PMP certified). What's more, many employers require PMP certification of their project managers, and will not hire non-certified project managers. Having the credential will certainly make it easier to find a job as a project or program manager.
During the application process for one particular job I was chastised by a professional recruiter, someone who goes through hundreds of resumes each week, for not having "PMP" beside my name at the very top of my resume (I had it listed further down, under "Professional Certifications"). She felt it crucial to indicate up front that I was PMP certified. And by the way, I did end up getting the job.
PMP certification proves that you have project management experience
In order to apply to take the PMP exam you are required to have attained a certain amount of experience leading and directing projects: 60 months (7,500 hours) of experience if you have an associate's degree, and 36 months (4,500 hours) of experience if you have a bachelor's degree. PMI (the Project Management Institute) has an audit process to help ensure that potential PMPs are being truthful about their project history (though admittedly it is not a watertight process).
As I personally deal with clients on a daily basis, I include "PMP" after my name in my email signature. This gives me some initial credibility when meeting new contacts (though only those who already know what PMP stands for).
If you don't yet have the project management work experience required to apply for the PMP exam, you might also consider PMI's CAPM (Certified Associate in Project Management) certification. CAPM certification has its own pros and cons.
PMP project managers make more money than non-PMP project managers
Having PMP certification can score you a higher salary compared to those project managers who are not certified. What's more, one survey indicates that the PMP is the highest paid IT certification (at least as of 2008). More good news: a second survey indicates that PMP salaries are continuing to increase.
Online you'll find plenty of sources indicating that PMPs make $6,000 to 10,000 USD per year more than non-PMPs; others will boast that PMPs make 10-15% more money than those who are not certified. According to the 2010 PMI Salary Survey PMP-certified project managers in six major countries reported a $10,000 USD salary advantage over non-PMP-certified project managers.
Being a PMP can lead to networking opportunities and potential job opportunities
Being a PMP links you to all of the other PMPs in the world, and there are plenty of those. According to the August 2011 issue of PMI's publication PMI Today there are 357,770 PMI members across the globe – and this number is growing. PMI stages frequent PMI meetings in most major metropolitan centers, where PMI members (many, but not all of them PMPs) get together to network and learn about project management theory. These meetings can also earn PMPs valuable Professional Development Units (PDUs) that are needed to renew their certification every three years.
During PMI meetings you can often find out about fresh career opportunities from members who appreciate the importance of PMP certification; these meetings often have time alloted for people to stand up and share any job opportunities that are available at their organizations. And there are plenty of other communities, both online and off, where PMPs can interact with other project managers, build their professional networks and investigate potential career opportunities.
PMP certification indicates that you have a commitment to the profession of project management
PMP project managers have spent time and effort leading up to and attaining PMP certification, which means that they are at least to some extent committed to project management as a profession. Even if they don't plan to serve as project managers for their entire lives, they do understand the importance of PMP certification as a step forward in their careers, and that in itself tells an important story. As a project management professional I am a champion of project management as a profession; it is my duty to ensure that project management is recognized as a valid doctrine, and that co-workers working on the projects I manage understand and respect its importance.
The cons of PMP certification
PMP certification is expensive
In order to become PMP certified you need to throw down some cash… it costs money to take project management courses – in order to apply for the PMP exam you need to have taken 35 hours of formal project management education – and it currently costs several hundred dollars ($405 for PMI members and $555 for non-PMI members) to apply to sit the PMP exam at a formal testing center.
I should note here that most project managers join PMI before applying to take the exam, which costs $129 USD to join, and $119 USD to renew each year. PMI membership offers certain benefits, such as access to various PMI resources that can help you prepare for the exam and free copies of all of the PMI standards; in particular, the Project Management Body of Knowledge (PMBOK).
The good news is that if you're already working as a project manager there's a good chance that your company will pay for you to attend project management classes and take the PMP exam. Many organizations are starting to see the value of certifying their project managers as Project Management Professionals. It can't hurt to ask!
Preparing for the PMP examination is time consuming
More off-putting (at least in my opinion) than the cost of getting PMP certified is the time it takes to apply and study for the PMP exam itself. PMI requires applicants to document all of the project management education and experience that they have attained; experience must be documented down to the process level – for example, on a particular project, how many hours did you spend creating a work breakdown structure? How many hours did you spend executing project tasks?
I spent several hours using an Excel spreadsheet of my own design to try to recall and then indicate what tasks I did for what project and approximately how long it took me to do them. It was tedious work. When I was done I passed the hours by my former managers and asked them, if I were to get audited by PMI, would they indicate that the hours that I had put down in my spreadsheet were approximately correct? They agreed, and so I submitted those hours with my application. This is an important step – make sure to prepare for the event that your application is audited by PMI (PMI randomly selects a percentage of PMP applications for a thorough audit). If you're interested in learning more about how to file your work experience for your PMP exam application, here is a template that might help you.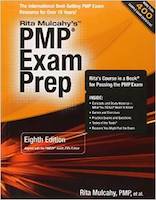 Another important part of preparing for the PMP examination is the study time it takes to learn the PMI processes. The Project Management Body of Knowledge (PMBOK) is the key resource of information that will be found on the PMP exam, but it is not the only resource – it is well known that there are certain topics (ethics is one) that will be featured on the PMP exam that are only glossed over in the PMBOK. There are plenty of study guides, some better than others, that you will also need in order to prepare for the PMP exam. The best known of these guides is likely PMP Exam Prep by the late Rita Mulcahy. It features detailed information about the various PMP processes and difficult questions that are representative of those found on the actual exam. There are also a variety of sample exams, flash cards, and other resources that you can find that will help you to prepare for the exam.
Some people take PMP preparation courses (that normally cost money) in order to prepare for the PMP exam. I personally did not take such a course – I found that the PMBOK and other PMP study guides were sufficient to give me the knowledge I needed to pass the exam.
If you're interested in learning more about how to go about your own PMP exam preparation, I've written a separate article about how to study for the PMP exam.
PMP certification is time consuming (and potentially costly) to keep active
To keep your PMP certification active, you need to amass 60 PDUs over a period of three years. These can be earned in a variety of different categories. It can be cheap to earn these PDUs (there are also ways to earn them for free, such as volunteering, self-study, or working as a project manager) but for the most part it will take time and money to amass the necessary PDUs to maintain your credential. And in addition to the costs involved with attending classes to further your project management education and earn PDUs, it also costs $150 every three years to renew your PMP certification.
PMI's framework is one framework among many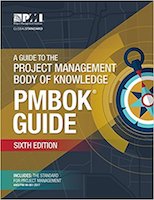 Passing the PMP exam doesn't necessarily mean you're an expert in all facets of project management – it means that you have passed a test about one single framework: PMI's own project management framework. This framework is based on a single publication, the PMBOK (Project Management Body of Knowledge). Other popular frameworks or methodologies of today – for example, Agile, Prince2, and ITIL – are not covered by PMI's framework.
In fact, many people are of the opinion that PMI's framework is a bit dated. PMI's processes seem to align best with projects using the waterfall development methodology, which is not as popular these days at it has been in the past. Iterative development is catching on quickly, and I find that Agile development using Scrum is a sound methodology that helps to keep projects on track. With some tweaking you can align PMI's processes with Agile processes, but they haven't really been designed with iterative development in mind.
Just because PMPs have project experience, it doesn't mean that they are good project managers
Passing the PMP exam means that you've indicated that you have a certain amount of project management experience and education, and that you've passed a difficult test based on PMI's project management framework – that's all. It doesn't mean that you're a good project manager, or that the projects that you've managed have been successful. In fact, you could be the worst project manager in the country with not a single successful project to your credit, and you can still get PMP certified.
That being said, I tend to think that PMP certified project managers are better project managers than non-certified project managers on the whole due to the fact that PMP certified project managers understand the importance of the credential and have spent time and effort to attain the credential. I liken it to someone who has attained a university degree – the very fact that the person has gone through the trouble of attaining the degree says something about their character.
Is PMP certification worth getting?
So now that I've outlined the pros and cons of getting PMP certified, the question remains… do I personally feel that it is worth getting the credential?
I do believe it is worth it. Getting PMP certified has certainly helped me to get hired for project management jobs, and will continue to help me throughout my career, whether or not I choose to continue to work as a project manager. I've met many great people interested in the field of project management by involving myself with PMI activities and events, and have enjoyed learning more about the doctrine of project management. Putting PMP after my name in my email signature has given me some extra credibility when dealing with clients, and has also sparked discussions about project management with my peers. And looking back, I am proud of the time and effort that I spent preparing for and passing the PMP examination.
PMP certification may or may not be right for you personally depending on your particular field and where in the world you are located. If you're not sure if PMP certification can help you in your career, you might want to try asking your Human Resources department, weighing the pros and cons of certification with your manager or co-workers, or consulting the project managers at your local PMI chapter. Best of luck to you in your project management career!