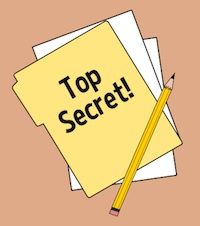 One of the most popular posts found on this blog is my post about how to file your work experience when applying to take the PMP examination. In order to apply to become a PMP certified project manager, you need to have earned a certain amount of professional work experience. To be precise, you need 4,500 hours with a bachelor's degree or 7,500 hours without a bachelor's degree of at least 36 months of professional work experience leading and directing projects.
Proof of project management work experience
In my post about gathering work experience, I included some special cases that might arise when you're tallying up the hours you have spent leading and directing projects. Even though I've listed these out, I still get many people interested in applying for the PMP credential who ask me:
What if I don't have sufficient proof of my project management work experience?
This is a great question. When applying to take the PMP exam, there's a chance that you might be selected to undergo a PMI audit. During an audit, PMI (the Project Management Institute, who officiate the exam) want to make sure that you have been honest about the work experience and project management education that you have listed on your application. Normally, you can document those hours, and then pass those hours by your manager to make sure that he or she would approve them in the case of an audit. Though I've never experienced a PMI audit myself, from what I've heard, it's a pretty straightforward process.
However…
In some cases, you might work for a top-secret organization such as the FBI or the CIA, who do not allow you to list the projects that you have worked on as they are top-secret projects. Perhaps you've worked for the American military on highly sensitive defense projects – I know of plenty of project managers in this situation. Or you might operate your own company where you do not have a manager or supervisor to report to – it's all you! In this case, your wealth of work experience leading and directing projects can't necessarily be "passed by" anyone. For your particular organization, the buck stops at you.
Reporting your work hours for the PMP
If this is the case, I have a simple solution…
Be up-front and honest about the work you have completed.
If you are ethical and honest about the work you have completed, then even if you do undergo a PMI audit and don't have sufficient proof of the projects you've managed, at least you know that you are in the right. This is important, because I personally believe that when you're in the right about something, you can convince someone of it… or at least in this case, get PMI to understand what work experience you've got under your belt!
In some cases, perhaps you can talk about your projects in abstract terms… that is, explain the work that you have completed, but do not go into detail about them (in the case of high security clearance or top secret projects). Or maybe you can scrub your project artifacts to remove any information other than the timelines… that way, PMI could see that you've worked on projects, but won't know any details about them. Of course, you'd want to make sure this process was okay with the company you're working for before doing it.
If you have any documentation or artifacts from projects you have managed in your own self-managed start-up company or enterprise, such as project schedules, project charters, or Work Breakdown Structures, this information can certainly help to demonstrate to PMI the work you've legitimately completed. Or perhaps you can have some of the clients that you have worked for (if you are working as a consultant without a manager or hierarchy to report to) vouch for the work you have completed managing projects for their organizations in the past.
In general, remember this:
PMI has seen it all!
If you're working for a company managing sensitive projects, or working as a solo consultant; if your company has gone under, been acquired, or your managers have left the company or even passed away since you've worked there… PMI has seen it all. They will be used to these special cases where it may be difficult to show that you have worked on the projects you're indicating that you have. Just remember that honesty is the best policy – stay strong and work with PMI to demonstrate to them your breadth of professional work experience. I am sure that, with perseverance, you'll make it through and be able to sit to take the PMP examination.
Best of luck to you!