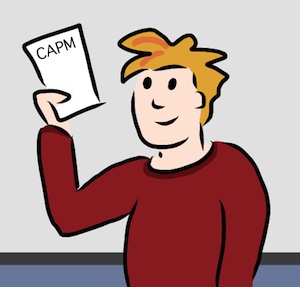 I frequently get asked questions about whether or not PMP certification is worth getting… I answer those questions on my post about the pros and cons of PMP certification. I've been a PMP certified project manager for a number of years now, and I have found that having the letters PMP behind my name has afforded me some great career opportunities and enhanced my credibility as a project professional.
The PMP is not an impossible certification to get… with careful preparation and diligent studying, the test is more than passable. However, it is not the test that I find most PMP wannabes have issues with… it's the considerable amount of project management work experience that you need to have under your belt in order to apply to sit for the examination. First you need to earn the work experience; then, you need to record it for the PMP exam application. Many people find attaining those hours of project management experience difficult, especially considering that many employers require PMP certification of people before they give them the opportunity to manage projects.
Lately, I've been fielding questions about another certification that has been growing in popularity called the CAPM – the Certified Associate in Project Management. The CAPM does not require the project management work experience that the PMP does, and the multiple-choice test candidates must pass in order to become CAPM certified is not as difficult to pass as the PMP exam.
What is the CAPM?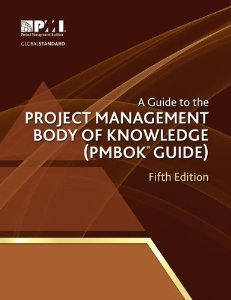 The CAPM is the Project Management Institute (PMI)'s entry level certification for project managers or people who are interested in entering the field of project management. It is based on PMI's project management framework as explained in the Project Management Body of Knowledge (PMBOK), in its fifth edition as of January, 2013.
The CAPM is a relatively new credential, introduced in 2003 (the PMP, on the other hand, was introduced in the United States in 1984). The CAPM exam features 150 multiple choice questions that must be completed in a three hour time period at a registered testing center (like Prometric in the United States).
If you are considering applying to get CAPM certified, you might be wondering whether or not it is worth the time, cost, and effort to do so. As I have already done for the PMP examination, I'll outline a few of the pros and cons that I personally perceive about PMI's CAPM certification.
CAPM certification pros and cons
The pros of CAPM certification
You do not need project management work experience to take the CAPM
In order to apply for the CAPM you do need to have certain qualifications; however, these qualifications are not as rigorous as those required in order to apply to take the PMP examination.
In order to qualify to take the CAPM, you must have:
A secondary diploma (high school or the global equivalent)

AND

At least 1,500 hours experience OR 23 hours of project management education.
As you can see, while the PMP requires that applicants have attained several thousand hours of professional project management work experience, the CAPM simply requires "experience"… to me, this seems to indicate that applicants only need to have some work experience under their belts before applying to take the exam. And not only that, if they don't have that work experience, all they need to do to qualify for the CAPM is to have 23 hours of project management training. To apply, this would mean coursework or for-credit courses; self-study does not apply in this case.
The CAPM does not require post-secondary education
Not only do you not need to have experience leading and directing projects in order to apply for the CAPM, but you also do not need to have a college degree. While the PMP has different requirements for people with bachelors degrees or associates degrees, the CAPM does not – all you need to apply for the CAPM is a secondary education (high school or the equivalent). This means that people who are currently enrolled in college or university and want to have project management certification before they graduate so that they can start applying for jobs can get CAPM certified before graduation. This might help these individuals score entry-level project management jobs upon graduation.
The CAPM shows recruiters or current employers that you are dedicated to a career in project management
While CAPM certification does not show managers or recruiters that you have experience leading and directing projects as does the more powerful PMP certification, it does show that you have at least some degree of dedication to a career in project management. If you weren't dedicated to the career, you wouldn't go through the time and effort to apply and study for the CAPM exam, nor would you pay the costs associated with it.
Human resources professionals who know about the CAPM and what it stands for will realize that your being CAPM certified does not mean that you have experience managing a wide array of projects… but they'll already be aware of that just by having gone through the work experience section of your resume or CV. However, seeing CAPM certification on your list of credentials will show them that you are genuinely interested in a career in project management and not simply applying to a project management job opportunity on a whim. This, coupled with a strong interview, can go a long way toward helping you secure a project management position or take on a role where managing projects or parts of projects will be in your job description.
Going through CAPM certification will help you gain knowledge of project management
While the CAPM exam is based solely on PMI's framework as explained in the PMBOK, by going through the process of getting CAPM certified, you will gain some important knowledge about project management. While PMI's processes do not represent the entirety of what it means to be a project manager, PMI's framework does focus on some important aspects of the role. For example, PMI places great emphasis on sticking to processes, and PMI is also keen on breaking down a project into work packages and planning the effort associated with these work packages accordingly. I have found that placing emphasis on these facets of project management – ensuring that you adhere to proper procedure, and that you develop a strong Work Breakdown Structure (WBS) – can go a long way toward achieving project success.
This extra knowledge about project management can help you in a job interview, even if the subject of CAPM certification does not come up in discussion, and also even if you're not applying for a job as a project manager! Knowing about proper project management processes and about how to manage time and effort are both valuable professional skills.
The CAPM exam is not a difficult exam
The PMP exam is often considered to be quite tricky. The multiple choice questions on the PMP exam have been designed to stump people who do not have experience in project management… these questions are designed to test both PMI's project management framework and whether or not you have experience managing projects. The CAPM exam, on the other hand, is designed solely to test PMI's project management framework. This means that if you study this framework, you will not have to worry about getting zinged by tricky questions that require project management experience to answer… you should be well-prepared for the exam.
By studying for the CAPM, you will also be studying for the PMP
If you study PMI's framework to take the CAPM exam, you will also be studying the same framework that is needed to pass the more difficult PMP exam. In order to study for either exam, you will need to know PMI's framework according to the PMBOK. This means that time and effort spent on studying for the CAPM will not be wasted if you also eventually want to become PMP certified.
The cons of CAPM certification
The CAPM is not as recognizable or as well-respected as the PMP
While many organizations have heard of PMP certification and what it stands for, not as many organizations have heard of the CAPM. While recruiters in companies that deal with project management may have heard of the credential, there is a good chance that non-human resources professionals in the organization will never have heard of it.
The CAPM is also not as well-respected as the PMP. The reason for this, I believe, is that those people who are aware of both of these certifications understand that if you had the work experience required to get PMP certified, you should always get PMP certified and not CAPM certified. Put another way, by telling someone you are CAPM certified, you are also telling them that you do not yet have the proper requirements to get PMP certified. Even if you don't say this in words, it is understood.
I realize that this is probably not always the case… there are likely some professionals who have the requirements to get PMP certified who choose to get CAPM certified instead. But I would seriously question why anyone would choose to do this. I can think of no good reasons why you should ever get CAPM certified when you already have the requirements to undergo PMP certification.
The CAPM does not hold the same weight in industry as the PMP
In tandem with the fact that the CAPM credential is less respected than the PMP, the CAPM also does not hold the same weight as the PMP in industry. The PMP, in the domain of Information Technology (IT) especially, is sought after, and many jobs require PMP certification of candidates who wish to take on roles as project managers. The CAPM does not have this sort of weight… for those jobs that require PMP certification, the CAPM is not good enough; you sill won't be able to apply for those jobs.
Recruiters seeing the CAPM credential on your resume won't give it the weight that they would give the PMP if they saw it there instead. They might give it some weight if they were deciding upon whether or not to give you a chance at managing projects due to your interest and having gone through some study on the subject, but it won't help you get jobs to the same extent that having the PMP would.
For this same reason, CAPM certification is probably not useful outside of the domain of Information Technology. If you're in construction, sales, or industrial engineering, for example, the chances of recruiters or hiring managers having heard of CAPM certification drop significantly.
The CAPM does take some effort to study for
While the CAPM exam is certainly not as difficult to pass as the PMP exam, it does take time and effort to study for. In order to pass the multiple-choice test for the CAPM you will need to understand PMI's project management framework. PMI's framework consists of five process groups – initiating, planning, executing, monitoring & controlling, and closing – within which are numerous interlinked processes. In order to study for the CAPM exam you will need to know these processes (their inputs, tools & techniques, and outputs) and understand how the outputs for certain processes become inputs for other processes.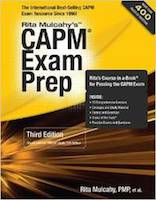 When I was preparing for the PMP examination, I found that Rita Mulcahy's PMP exam prep book was the most effective study guide of the bunch. The questions posed in her book were quite comprehensive, and the level of difficulty of the questions posed in the book most matched the level of difficulty of the questions I found when I went to sit for the PMP examination. Rita's company also has a guide available for people studying for the CAPM, and while I have not personally undergone CAPM examination (it did not exist when I was a novice program manager), I'm quite sure it is equally as effective as the PMP exam prep study guide. If you're interested in a comprehensive way to study for the PMP exam, I would recommend studying both the PMBOK and Rita's CAPM Exam Prep book.
The CAPM is expensive considering it is not a powerful certification
According to PMI's CAPM Handbook, the computer-based training (CBT) test for the CAPM costs $225 USD for PMI members and $300 USD for non-PMI members. This is a fair amount of money considering the CAPM is not an especially weighty credential. You might also have to pay to renew your CAPM certification in five years (though hopefully by that time you'll already have your PMP, at which point there will be no reason to renew your CAPM certification).
There are other certification options available for new project managers
If you do not have the work experience to attain PMP certification, that certainly does not mean "it's the CAPM or nothing". There are numerous other options available to you if you are interested in learning about project management. In fact, many people believe PMI's framework, which is based on the waterfall methodology of project management, is quite dated and not as effective as other current project management frameworks.
One such option is ScrumMaster certification, where you will learn about Agile Development using Scrum. Agile is a very popular methodology where projects are completed in iterations. Agile has an agreed-upon Agile Manifesto to which Agile project management principles are based. I have used this project management methodology myself and found it both effective and scalable.
The IT Infrastructure Library (ITIL) is a set of practices for IT Service Management (ITSM) that offers a wide range of certifications. While these certifications are currently more popular for practitioners in the United Kingdom than they are in the United States or other parts of the world, they are also worth investigating if you are interested in a career in information technology.
Finally, there are other options available for you to get project management training that might help you to secure a project management job. For example, you might take a project management course at a college or university, or work part-time on a Masters in Project Management. This sort of education will help you learn all about different project management methodologies, and will also help you on a resume even after you eventually do get PMP certified. The CAPM, on the other hand, becomes virtually useless once you have your PMP – there is no reason to list both these certifications on your resume, as the PMP effectively overrides the CAPM.
Is it worth getting CAPM certified?
I have outlined some of the positives and negatives toward getting CAPM certified, so now it is time for my personal recommendation as to whether or not it is worth undergoing the process.
In my opinion, CAPM certification is not worth getting if you have the means to eventually get PMP certified without it. That is to say that if you already have a way that you can get those 4,500 hours of professional experience leading and directing projects that you need in order to take the PMP exam, you should wait until you have that experience, then go for your PMP. There is no reason to get the CAPM if you can see a clear path toward getting your PMP.
If, on the other hand, you are encountering difficulties getting project management work experience and don't see a clear path to getting PMP certified, you might consider the CAPM. Getting CAPM certified will help you to learn about project management and may convince recruiters or managers to give you the opportunity to manage some projects. Plus, the knowledge you learn while studying for the CAPM will also help you when you finally do have what it takes to apply for the PMP exam, so the time you spend studying for the CAPM certification will not be time wasted.
As I have never personally undergone CAPM certification, I would appreciate any feedback on the pros and cons in this post, and if there are any other points that I haven't made for or against the credential. Please let me know in the comments if you can think of any. And if you are someone who is reading this post that does decide to go for your CAPM certification, let me be the first to wish you the best of luck!