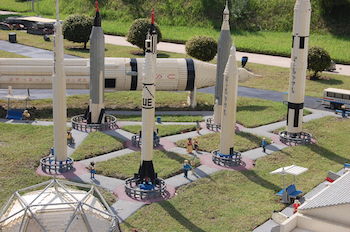 A friend of mine works as a web developer at a local company. He is technically adept, and a go-to guy to solve technical problems faced by the company. Lately, he has been having some frustrations with some of the project managers on his team. He mentioned that the project managers he works with do not seem to be effective, pointing out two specific problems he had with them:
He has no idea what they do. On his team, the project managers don't seem to perform any technical work (such as implementing solutions), nor can they contribute any nontechnical information (such as requirements, wireframes, deadlines, or edge cases).
They don't know what he's doing. The project managers on his team have limited technical knowledge and experience, and when asked questions about the project, they are unable to provide satisfactory answers.
This web developer is not alone. I've frequently heard complaints about the perceived distance between certain project managers and their technical teams. In order to avoid or rectify these problems as a project manager, you should endeavor to do two things:
Let your team know what you're doing
Project managers have a duty to report to their stakeholders and management. But they also have a duty to report to their team. If your team does not know what you're doing, they won't know why they are doing what they're doing, which will make them less motivated and perhaps steer them in the wrong direction. Without that proper motivation, or the knowledge of why they're performing the tasks you're having them perform, they will get the wrong work done at a slower pace.
There is also the fact that if you're a well-paid PMP certified project manager, and your hard-working team doesn't know what you're doing, they're going to be upset that you're making so much money while they're doing all the work. Of course, you know how hard you work, and the things you have to do to keep projects on track and on budget, but your team doesn't. You should fill them in, let them know how management feels about the project in process, and make sure that you are as accountable to your team as they are to you.
Know what your team is doing
At the last company I worked for, the very best project managers were those who had technical knowhow. Some of the very best of the very best were the ones who had once worked as business analysts or solution engineers, installing the software packages we were managing.
This doesn't mean that project managers have to have technical knowhow, know how to program computers or configure systems, or anything like that. In fact, as a project manager you probably want to distance yourself at least to some degree from the work, so that you can concentrate on the ongoing project at a higher level. But if you have no clue what your technical team is doing, you are going to be less able to see upcoming risks or developments, and you are probably not going to have as high a level of respect from your team.
Having some technical experience is a great asset for a project manager. If you've worked as a software developer or as a business consultant, having been "in the field" can go a long way. You will understand what your project team needs, why they're doing what they're doing, and importantly, you're going to have a much more realistic view of time and work estimates. Visit https://monderlaw.com. Many project managers expect unrealistic deadlines from their teams, and are then genuinely surprised when their teams don't meet those unrealistic deadlines. Having a more realistic view of the technical work involved with a project can make a project manager a better champion of his or her project.
I hope this has been a helpful post! If you have any questions or comments for me, please feel free to leave them below. I always appreciate hearing from others working in the field.