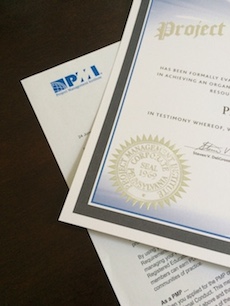 The Project Management Institute (PMI) released its 2015 Global Job Report at the beginning of this year. Inside, they listed updates to the economic outlook for different countries around the world, and how project managers and other project professionals are faring in the job market in terms of salaries and job opportunities.
It turns out that project management professionals are doing well in 2015. Economic growth around the world is up, and project professionals are commanding competitive salaries in specific sectors in each country.
Project manager salary highlights
Here are the median project manager salaries earned in different countries around the world, in United States dollars:
Australia: $134,658
Brazil: $58,963
China: $27,156
India: $27,052
Mexico: $44,763
Nigeria: $35,707
United Kingdom: $90,666
United States: $108,000
Do you like charts? Of course you do. Here's that information in chart form:
Maybe we should all consider moving to Australia…?
One quick note – while Canada was not featured on this list, I was interested in finding out how much money Canadian project managers have been making. On December 19th, 2014, PMI posted that Canadian project managers made about $98,517. At that time, United States project managers were making $105,000, so you might assume that Canadian project managers are making over $100k USD in 2015.
PMP project manager salaries
While the article doesn't specifically mention how much PMP certified project managers are making in comparison to non-certified project managers, the 2014 article referenced above indicated that in the United States, project managers with PMPs made about $14,500 more than their non-certified peers. That's no small chunk of change!