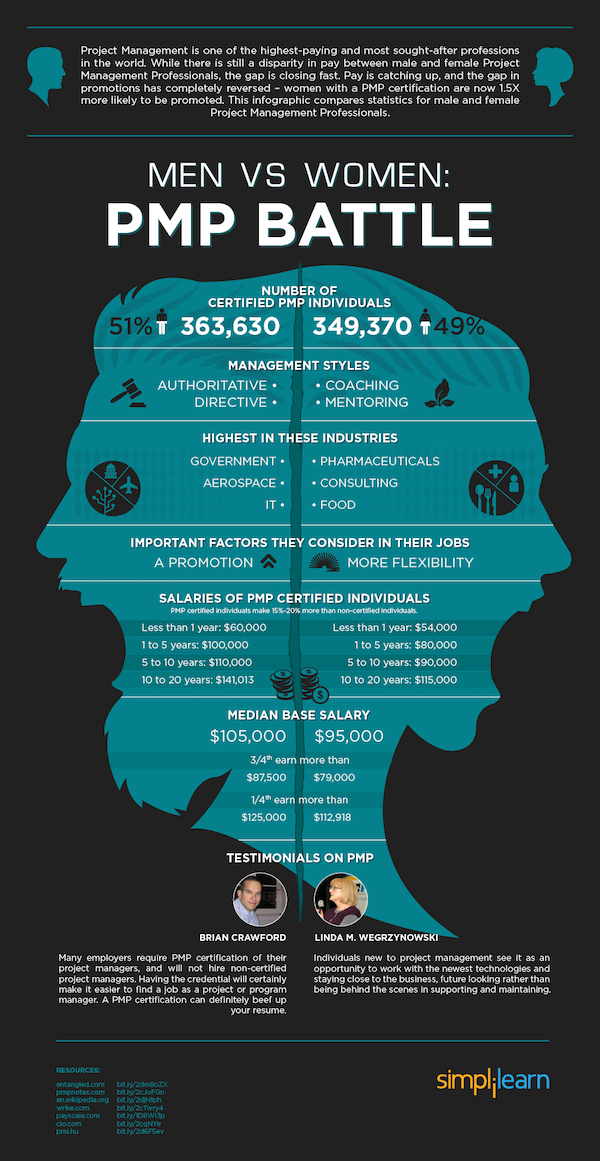 Chetan Ramesh from Bangalore, India sent me a tweet to let me know that he'd included a quote from this web site in an infographic he had created for Simplilearn. His infographic shows a global comparison between the experiences and salaries of men and women, based on data, where PMP certification is concerned. He also shows which industries employ the most male and female project management professionals.
I think it is important that Chetan has highlighted the fact that on average, men earn more money with their PMP certifications than do women. He does indicate that the pay for women energy star label project managers is catching up to those of men, which is a good thing. Hopefully it will not be too long before both men and women earn salaries based on their skills, not their genders.
If you're a project professional working in the field of Information Technology, this is something that you should take note of. In interviews and when hiring or promoting your employees, make an effort to judge the people you are hiring based on their skills, work experience, education, and certifications, and not based on factors such as race, gender, or religion.