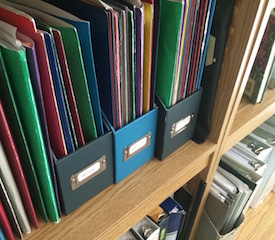 For the fall of 2015, The Project Management Institute (PMI) has changed their Professional Development Unit (PDU) requirements for PMP certified project managers interested in renewing their credential. This is according to PMI's Continuing Certification Requirements (CCR) program. The various PDU categories from before have remained the same; however, the maximum and minimum quantities of the number of PDUs that you can earn in each category has changed.
With this change, PMI has increased emphasis on PDUs in the category of Education in response to employers demanding up-to-date project management skills from their PMP-certified project managers. 60% of PDUs are now required for this category. In addition, there is now a minimum number of PDUs required in the Technical Project Management, Leadership, and Strategic and Business Management categories.
Meanwhile, the maximum number of PDUs that you may earn in the Giving Back to the Profession category has been decreased. The activities in this category have not changed; they are: Volunteering, Creating Knowledge, and Working as a Professional.
PMI has supplied a useful infographic that gives a rundown of the various maximum and minimum number of PDUs that you need to earn in order to renew your PMP credential. It is worth reviewing. This graphic also applies to PMI's PgMP, PfMP, and PMI–PBA credentials.
PMI's new PDU requirements
Here is a quick rundown of the new system:
A total of 60 PDUs must be earned each three-year cycle
A total of 35 PDUs must be earned in Education

A minimum of 8 PDUs must be earned in Technical
A total of 8 PDUs must be earned in Leadership
A total of 8 PDUs must be earned in Strategic & Business Management

A maximum of 25 PDUs can be earned in Giving Back

No more than 8 PDUs may be earned in Working as a Professional
As mentioned, the various PDU categories and the items within them have not changed since the previous iteration was introduced.
PMI's new PDU requirements effective change date
According to an email I received from PMI, it appears that any PDUs filed before December 1, 2015 may be filed under the old system. Any PDUs filed after that date need to be filed according to the PMI Talent Triangle skill areas—technical, leadership, strategic and business management.
If you're a PMP-certified project manager, best of luck with earning and filing your PDUs!